Game development through independent student activities
Keywords:
extra-curricular; education; software development
Abstract
Nowadays, non-formal (extra-curricular) and informal (non-organized) forms of learning are increasingly appearing. The game development to be presented in the article was also implemented in such an informal environment. The possibility of personal growth in this methodology is much more in programming subjects. The project was implemented online so that smaller country clubs can easily take advantage of the application. The game development steps and implementation details have also been developed, which can provide useful information for other similar students to develop their own tasks.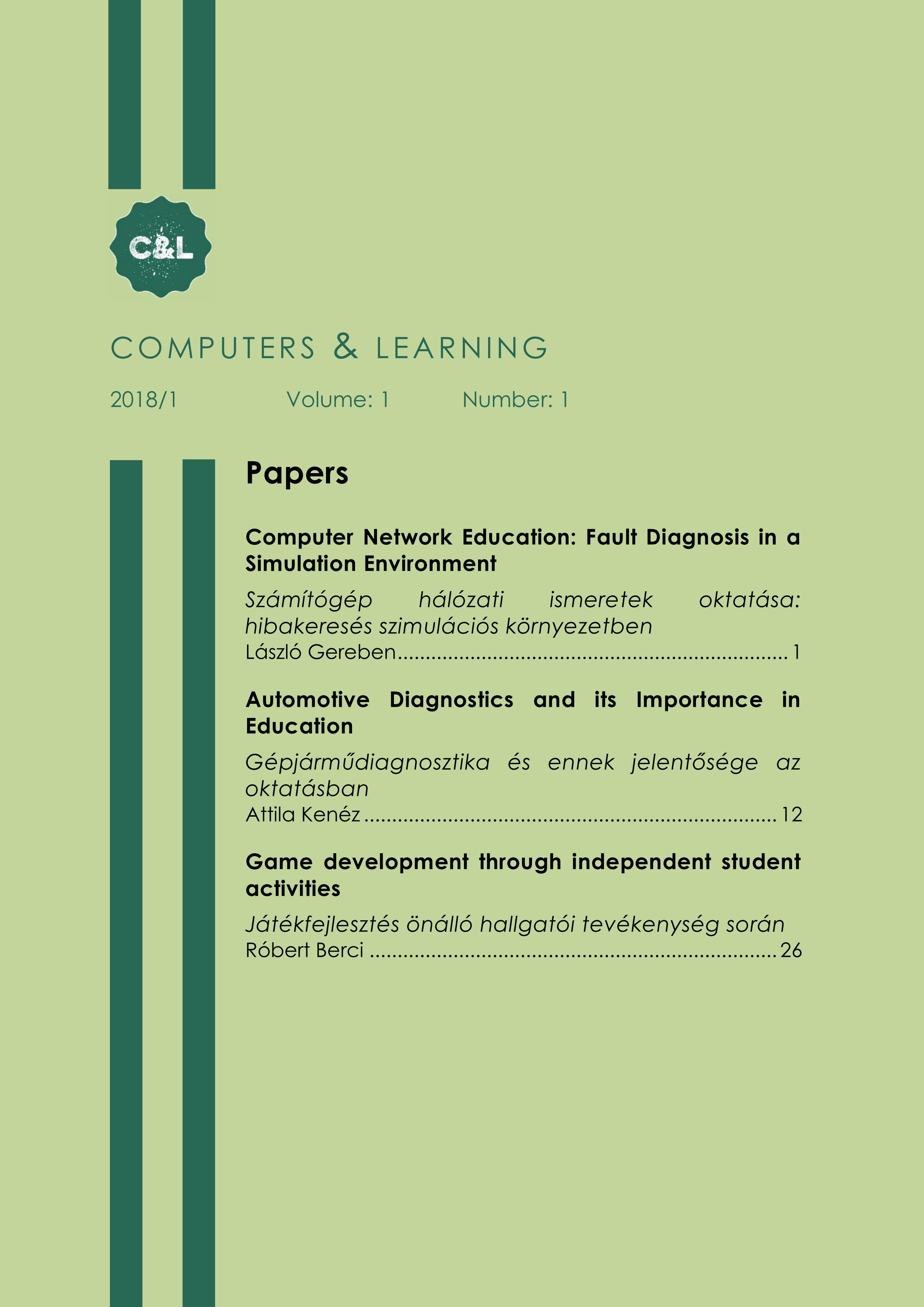 How to Cite
Bérci, R. (2018). Game development through independent student activities. Computers & Learning, 1(1), 26-38. Retrieved from http://jcal.eu/article/view/14
This work is licensed under a Creative Commons Attribution 4.0 International License.