Applications of human-computer interfaces and related psychological-educational aspects
Gergely Sziládi

University of Dunaujvaros
Keywords:
human-computer interfaces; psychology; education
Abstract
Computers play an important role in many areas of life and can also play an important role in supporting education and learning. Properly designed human-computer interaction can also improve the efficiency of human-computer communication. In human-computer interaction, higher-level cognitive functions play a key role in enabling people to effectively use computer tools and interpersonal forms of communication with them. This article discusses the potential, psychological, and behavioural implications of human-computer interfaces, which provide important information for the proper application of technology.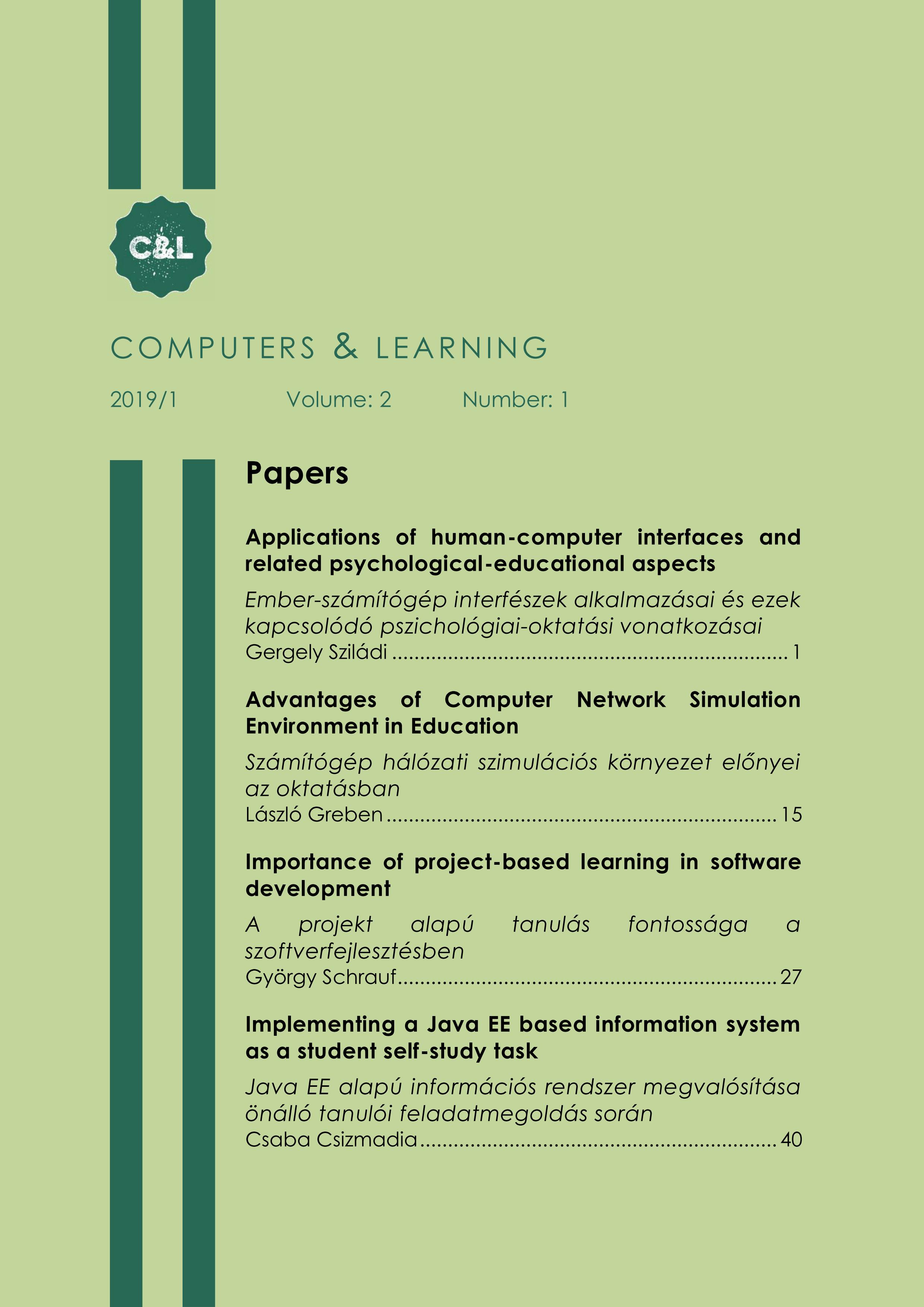 How to Cite
Sziládi, G. (2019). Applications of human-computer interfaces and related psychological-educational aspects. Computers & Learning, 2(1), 1-14. Retrieved from http://jcal.eu/article/view/15
This work is licensed under a Creative Commons Attribution 4.0 International License.