Importance of project-based learning in software development
György Schrauf

MH vitéz Szurmay Sándor Budapest Helyőrség Dandár
Keywords:
constructivist pedagogical method; project task; SharePoint
Abstract
This article presents a software development project that can be used in large companies. Design, problem solving, decision making and creating a project product were essential to solving the specified requirements. Using the constructivist pedagogical method, it was possible to implement an application which makes information flow easier and serves its communication in point of employee. In this type of development clearly shows well that the knowledge which acquired in the university, how can be supplemented in accordance with the requirements of the labor market.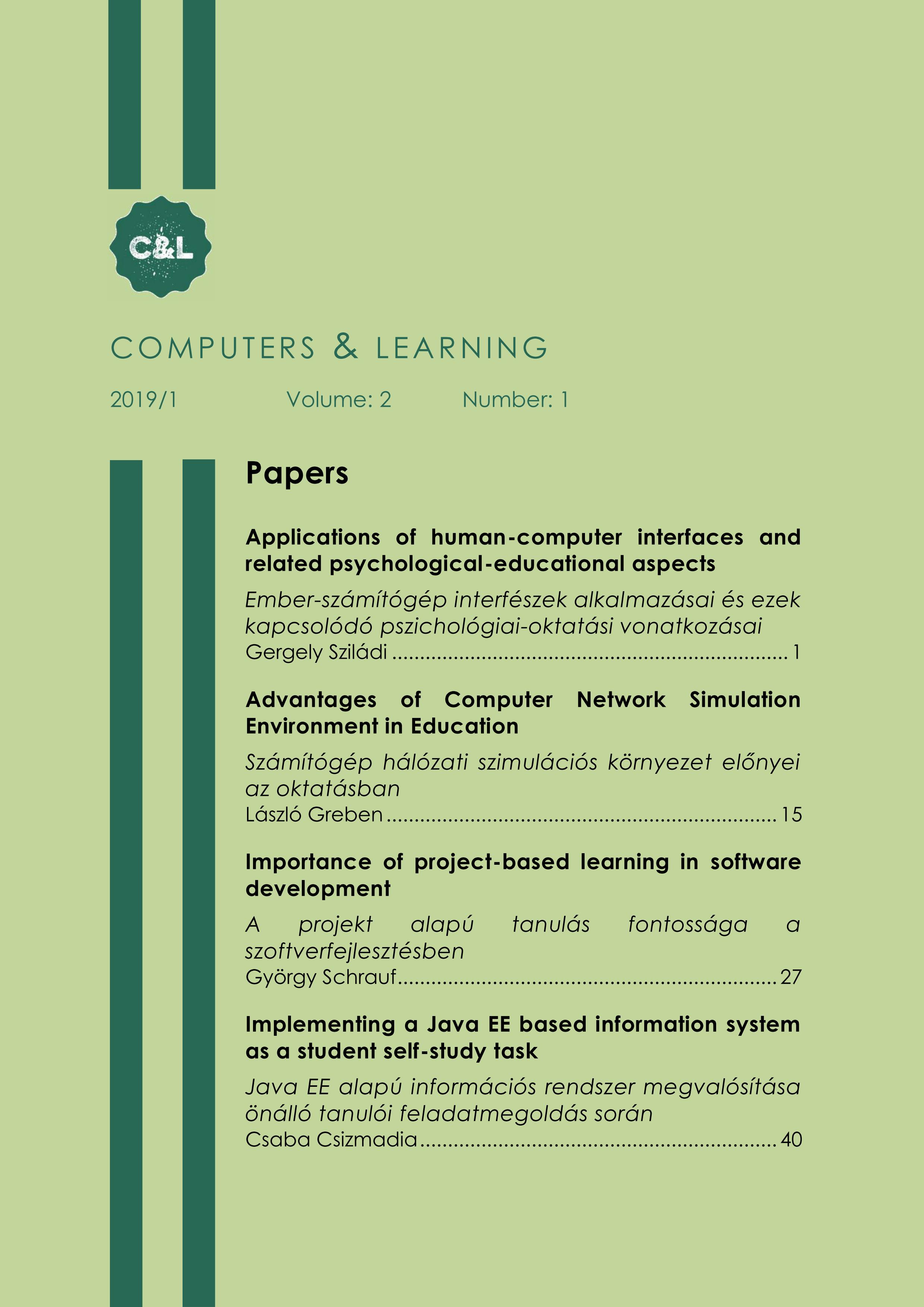 How to Cite
Schrauf, G. (2019). Importance of project-based learning in software development. Computers & Learning, 2(1), 27-39. Retrieved from http://jcal.eu/article/view/17
This work is licensed under a Creative Commons Attribution 4.0 International License.