Development, present and future of 3D printing
Gábor Zakhar

Data Talks AB
Keywords:
3D printing; 3D printing technologies; prosthetics
Abstract
Nowadays, in the world of rapidly developing technology, it is inevitable and actually necessary that new production technologies appear in parallel with the development of technologies, for the sake of even more accurate, simpler, faster, more cost-effective, and more additive productions. One such relatively young and new production technology is 3D printing. Despite this, 3D printing has managed to remain in the public consciousness for almost 20 years, it has managed to gain development, development, attention and interest. The article summarizes the development, present and expected future of 3D printing.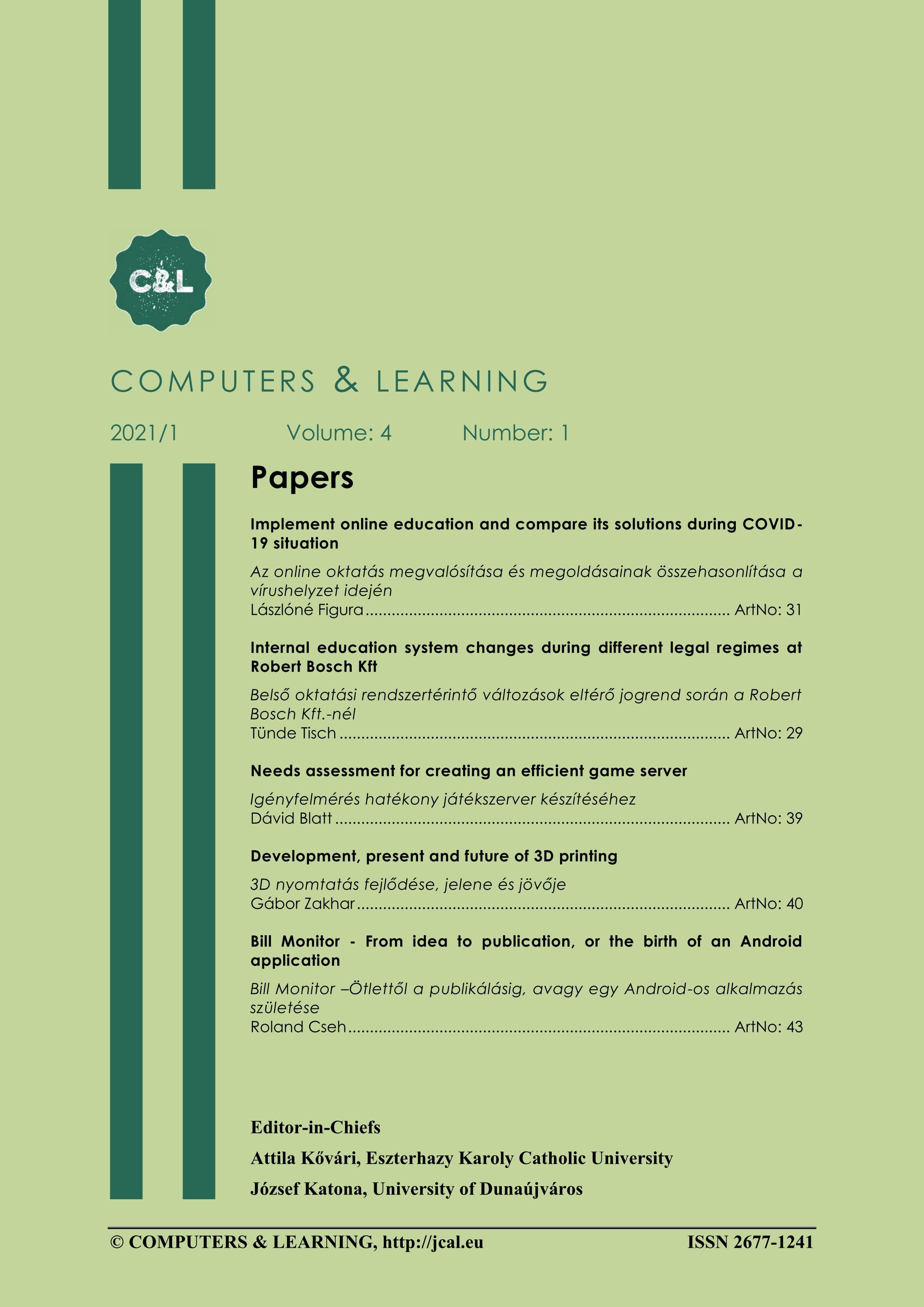 How to Cite
Zakhar, G. (2021). Development, present and future of 3D printing. Computers & Learning, 4(1), ArtNo: 40. Retrieved from http://jcal.eu/article/view/40
Copyright (c) 2021 CC BY 4.0
This work is licensed under a Creative Commons Attribution 4.0 International License.